Top 10 Cam Newton Plays at Auburn
Nostalgia has gotten the best of me recently and I wanted to re-watch some of Cam Newton's greatest moments as a Tiger. It was a great trip down memory lane that is highly recommended. That being said, I decided to rank Cam's top plays while he was at Auburn.
Honorable Mention – TD Run vs Arkansas State This is the first real look we had at Cam. He had some notable runs in this game; however, this 71-yard run is classic Cam Newton.
10. Cam Trucks Arkansas Defender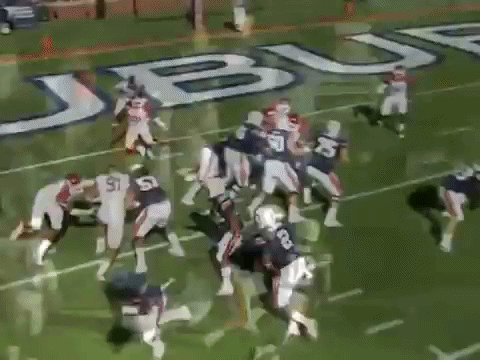 Quarterbacks shouldn't be able to run over defensive players like this. Cam shows his physicality on this play and sets the tone for the big win against a top-12 team.
9. Halftime Hail Mary in the SEC Championship Game This is Cam Newton doing what he did all year – making plays. This put Auburn up 14 and a dagger in the heart of South Carolina.
8. Newton to Burns in National Championship Game This gave Auburn their first lead in the National Championship. Newton also had a very nice pass to Terrell Zachary for a touchdown, but I like Kodi Burns more.
7. Newton Finds Darvin Adams vs MSU This dime of a pass gave Auburn the lead in a tough defensive game against the Bulldogs.
6. Burns to Newton vs Ole Miss Kodi Burns' best pass as a Tiger went to the QB. This play is shows that Cam Newton can do all things football.
5. TD run vs South Carolina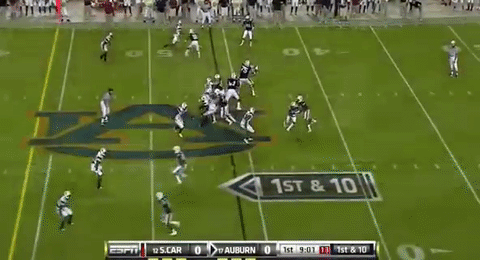 Cam outruns the entire defense and then leaps from the 6-yard line because why not.
4. Cam Finds Zachary vs Clemson Cam stands in the pocket and finds Zachary while being hit.
3. TD Run vs Georgia This play seriously took 30 minutes to review. Cam proves once again that he is the fastest player on the field at all times.
2. "The Lutzie"
This play gave Auburn their first lead in what was then the greatest Iron Bowl ever played.
1. Cam's Heisman Run vs LSU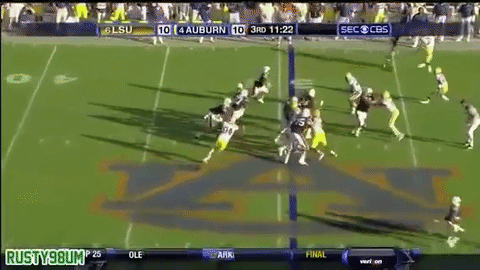 Cam out ran and ran over a defense lead by All-pro Patrick Petersen. This play proves that Cam was always the best player on the field.
I hope you liked this list. Please join the conversation with what you think are his greatest plays.