The First Look – Chick-fil-A Peach Bowl
Football season is ending soon and as sad as that is, it's been a tremendous season. Auburn has made their second consecutive New Year's 6 Bowl Game. The new Early Signing Period came and went and the ink dried on LOI's from eleven 4-star athletes headed to the plains. While the SEC Championship didn't have an ideal finish, Auburn still accomplished a lot this season. Just a reminder that Auburn not only beat two teams in the playoff (both ranked #1), they dominated them. Georgia looked like a bunch of children playing against grown men in November. Georgia didn't deserve to be on the same field after "we whipped the dog crap out of 'em". Alabama, on the other hand, has never been dominated so thoroughly. Alabama had one good drive the entire game. Auburn controlled the game throughout and Alabama never stood a chance. Auburn ended 2 perfect seasons in the month of November. Auburn looks to do the same on January 1st in Atlanta.
UCF has been talking a lot of trash leading up to this game. War Bloble got some good information on this from one of their own, but here is a brief synopses of what has been said: UCF's running back has said that the knights "will have a speed advantage", UCF's ex-head coach saying that they're ahead of Auburn because they started practicing earlier than Auburn did, and UCF's 4th leading receiver saying that he "sees holes in Auburn's defense".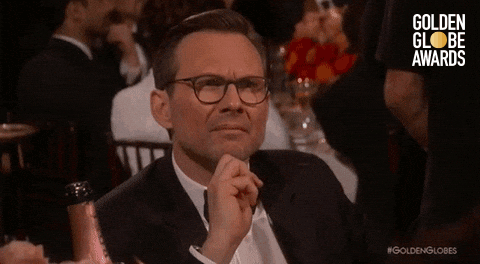 OFFENSE
UCF is talented on offense. There is no getting around this. The Knights rank first in the NCAA in points scored with 49.4 PPG. While the Knights rank 33rd nationally in rush yards per game (201.17 YPG), they are more of a threat in the passing game. The nights are lead by McKenzie Milton who has 3795 yards, 35 touchdowns, and 9 interceptions. The Knights average 339.3 passing yards per game (7th nationally). For Auburn to win, they'll have to dominate the line of scrimmage and provide pressure to the passing game.
DEFENSE
As good as the Knights are on offense, they're just as worse on defense. They're giving up 25.2 PPG which ranks 51st nationally. UCF is also giving up 428.6 YPG on defense (96th nationally). UCF is giving up 165.7 rushing yards per game (64th nationally) and 262.8 passing yards per game. I'll venture to say that UCF hasn't played a run game as strong as Auburn. With KJ coming back healthy, Stidham continuing to dominate, Auburn needs to focus on executing the game plan.
@AuburnEinstein's PREDICTION
Auburn's players are hungry to prove that they're better than a 4th quarter collapse in the SEC Championship game. UCF's comments have gotten the attention of the players that may have been coasting into this bowl game. If Auburn executes the game plan they should walk away with this one. However, it's a bowl game, and Auburn hasn't played in a month so some mental mistakes should be expected. Auburn will overcome their early miscues and win a shootout 56-35.