Some Great Moments in Iron Bowl History
For the second time in 5 years, the Iron Bowl is the SEC West Championship. Which is how it should be every year. However, even in a down year, the Iron Bowl is the best week of the season. This game has provided viewers on both sides some great memories. I created a list of moments that stuck out to me as some of the best moments in series history.
*Obviously the Kick Six is on the list, but I'm saving it for last so you have to read about all the others first.
PUNT BAMA PUNT – 1972
David Langner ran into Auburn lore on this day. In the years since, this game has been ranked #55 of the 100 most defining moments in College Football (ESPN), #85 of 100 Greatest Finishes (Collegefootballnews.com), 8th most painful outcome (ESPN), and #1a on the Top 10 Defensive/Special Teams Touchdowns (Warblogle.com)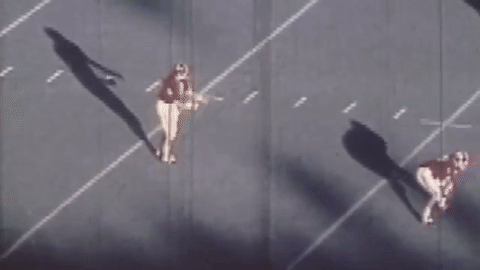 4th & 3 – 2010
You've heard the term "window dressing" in reference to Gus Malzahn's offense. In this instance, Auburn is lined up looking like Cam is going to "pooch punt". Gary and Verne in the booth even though this is what was going to happen (a rare instance, in which, they were wrong). TOMMY TUBERVILLE WINS 6 STRAIGHT – 2002-2007
2002 – 17-7
2003 – 28-23
2004 – 21-13
2005 – 28-18
2006 – 22-15
2007 – 17-10

RPO TIE – 2013
Auburn was down a touchdown with less than 1 minute left. On this particular drive, Auburn had already had 6 runs by Tre Mason; however, there wasn't enough time to keep running the ball. THE LUTZIE – 2010
In 2010, Auburn did the unthinkable: went into Bryant-Denny Stadium, had a 24-7 deficit, and came back to win 28-27. "The Lutzie" refers to that dance that Philip Lutzenkirchen did after catching the go-ahead touchdown in the fourth quarter.

BO OVER THE TOP -1982
Down 17-22 facing a 4th and goal, Auburn turned to their freshman running back, and he delivered.

GO CRAZY CADILLAC – 2003
On the opening play of the 2003 Iron Bowl, Cadillac Williams took the ball to the house. I would've posted a gif of this, but Rod Bramblett's voice just makes this play better.

BAMA'S KICKERS TROUBLE – 2013 DARREN BATES DESTROYS McELROY – 2010
I'm not super excited the GM got hurt on this play, but 76 has got to do a better job making sure his QB is protected. I blame 76's negligence. NICK MARSHALL TO SAMMIE COATES – 2014
Nick Marshall had a career day passing in 2014. He was 27 of 43 for 456 yards and 3 touchdowns. Sammie Coates also had a career day with 5 receptions for 206 yards and 2 touchdowns NICK FAIRLEY STRIP SACK – 2010
With Auburn down 24-7 and Alabama inside the 10 just before the half, Auburn's defense desperately needed a play. Nick Fairley delivered. SACK (x11) – 2005
Brody Croyle was sacked 11 times. Here they all are:

THE KICK SIX – 2013