Iron Bowl Gambling Lock
We're now just days away from one of the greatest spectacles in college football, but is the Iron Bowl over before it even begins? Vegas seems to think so. The 11-0 Alabama Crimson Tide opened as a 24-point home favorite over the 7-4 Auburn Tigers, and considering how both teams have played this year, most won't scoff at that opening line. However, fans of both schools will tell you that anything can happen in the Iron Bowl despite the records.
On the other hand, if you're a fellow degenerate gambler, it's always helpful to dig a little deeper before locking in plays. Let's take a quick look at what landed us at -24. Alabama is 7-4 ATS this season, and they've been heavily favored in every game with the smallest closing line coming against LSU at -14.5 (a team they beat 29-0). Auburn is 5-6 ATS, and the Tigers are (somehow) opening as an underdog for only the second time all year. The Tigers previously closed as a 13.5-point underdog to #5 Georgia. Auburn lost 27-10, failing to cover the spread, which was largely a result of the offense's inability to maintain drives while leaving their defense high and dry. Auburn ended the game with a total time of possession of 21:45.
Speaking of time of possession, it's been Auburn's Achilles' heel all year. Currently ranking 122 of 129 FBS teams in TOP, you could say there's more than enough room for improvement. The Alabama offense is explosive, and the only way to slow it down is to keep your defense fresh. For example, Alabama's most recent FCS opponent, The Citadel Bulldogs, took Bama to halftime tied 10-10. This was attributable to their TOP of 19:14 in the first half which helped keep the Tide offense at bay. Additionally, Alabama's smallest margin of victory so far was a 45-23 win over Texas A&M. The Aggies covered a 24.5-point spread while leading TOP 32:36 to Alabama's 27:24.
If Gus Malzahn and company are incapable of making tangible adjustments to improve TOP, the Tigers could be in for a long afternoon. Consider the following stats to date for Auburn:
• 3rd Down Conversion PCT: 113th in FBS
• 3rd Down Conversion PCT Defense: 28th in FBS
• Fewest Penalties: 81st in FBS (70th on per game basis) with 71 penalties for 614 yards
• Passing offense: 81st in FBS
• Passing Yards Allowed: 46th in FBS
• Rushing Offense: 69th in FBS
• Rushing Defense: 43rd in FBS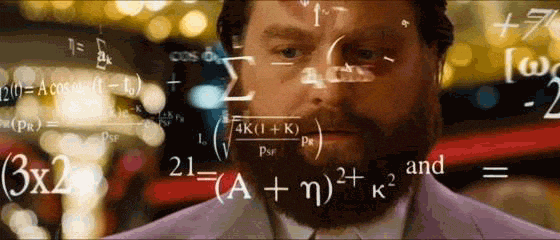 That's unacceptable if you expect to compete with the top teams in the country. In fairness, Auburn's defense has had their fair share of penalties, but the data and game film points to an offense that has struggled to find an identify and a defense that is fighting to keep the team in games. Auburn has sparingly put together solid offensive drives, but whether by improving play calling, execution, or coaching, Auburn must figure out a way to become more consistent offensively throughout the game if they are to compete on Saturday.
Now that we've looked at how the opening line got to -24, let's discuss some very important intangibles and the Iron Bowl Lock. If history has taught us anything, you never count out a team in the nation's biggest rivalry game. Neither team has won by more than 18 points in the last five meetings. It's been said that "all bets are off" in the Iron Bowl. There are plenty of leaders on this Auburn team who contributed to beating #1 Alabama last year, and those leaders will have their team ready for the challenge. Despite how this season has gone for Auburn, they play with an undeniable effort. I'm not calling for an upset, but forget Vegas. Give me the Tigers +24.
-ChucknSports